5. Hardware
Hardware details for paperd.ink
Block Diagram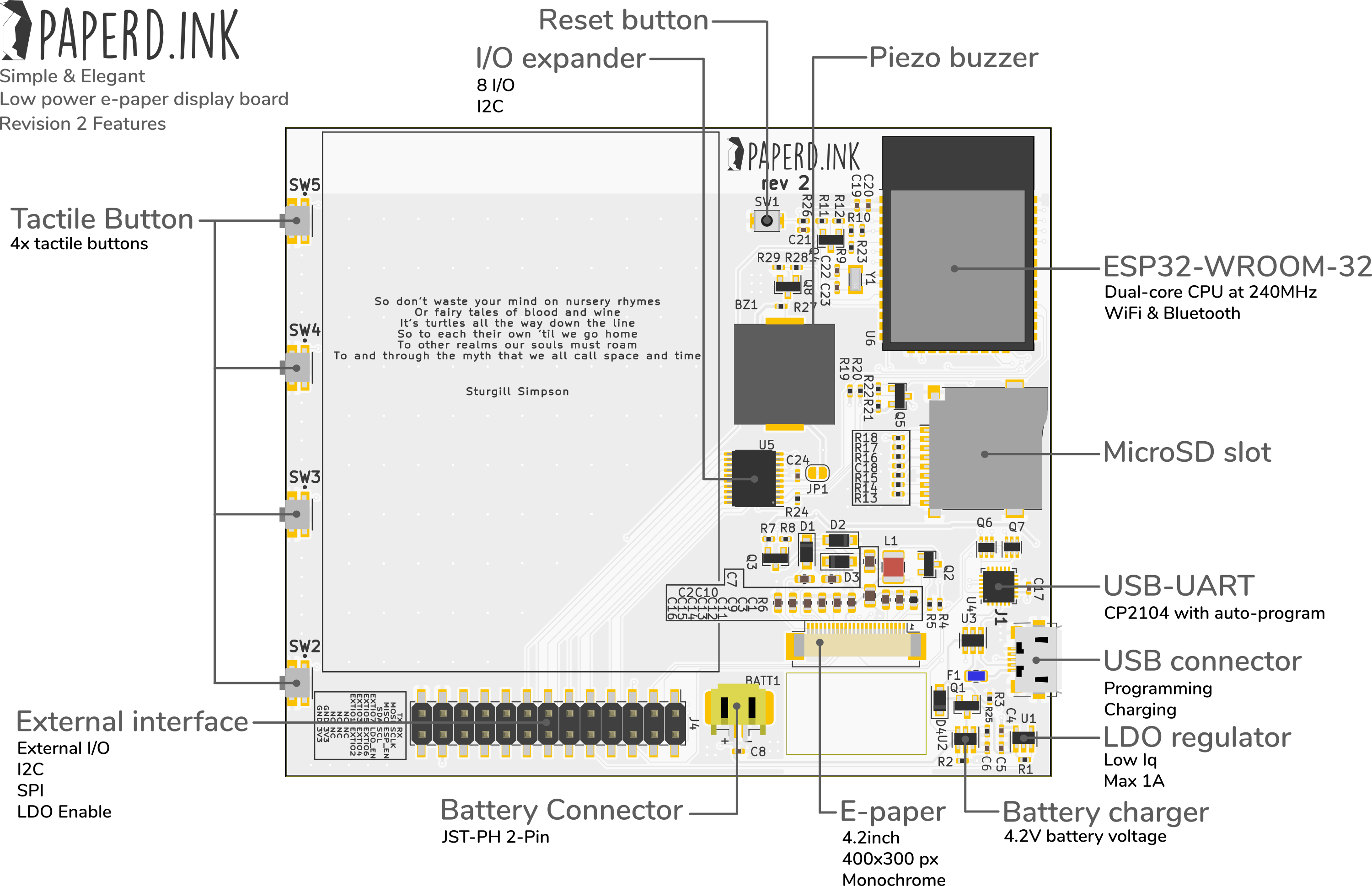 ESP32-WROOM-32 module
FCC/CE Certified WiFi & Bluetooth for connectivity
<20uA current consumption in sleep mode
CP2104 USB-UART converter onboard for programming
MicroSD Card slot for storing images, files, etc
Piezo Buzzer for notifications and alerts
4x Tactile Buttons for user input
Battery Charger circuit to keep it truly wireless
Extension Header for interfacing and expanding capabilities
Pin Map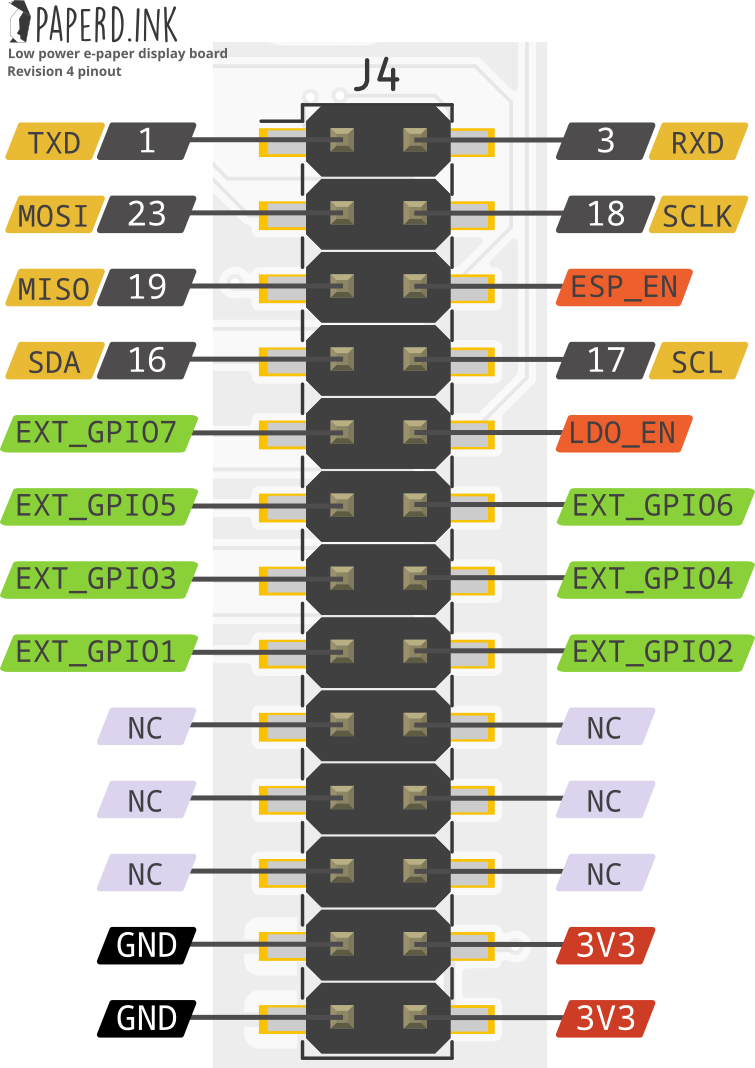 UART, SPI, and I2C so you can add external sensors and modules. This makes the board extendable.
8 I/O for controlling any output and receiving any input.
Disable ESP32 module using ESP_EN pin to reduce power consumption.
Disable the entire board using LDO_EN pin and have virtually no current consumed by the board.
I2C pins
SPI pins
SD card pins
E-paper pins
EPD DC: 15
EPD BUSY: 34
EPD RES: 13
EPD Enable: 12
PCF8574 pins
PCF INT: 35
SD Chip Detect (low = SD card present): P4
EXT GPIO1: P5
EXT GPIO2: P6
EXT GPIO3: P7
PCF I2C ADDR: 0x20
LiPo
Charging indicator (low = charging): 36
Battery Enable: 25
Battery Voltage: 34
Battery Voltage ADC: ADC1_CHANNEL_6
Buzzer
Buttons
Button 1: 2
Button 2: 4
Button 3: 27
Button 4: 14
Interfacing with components
paperd.ink is designed to be low power. To achieve this goal, the EPD, SD card and battery sense circuits are powered via a MOSFET. This MOSFET can be turned off when not required which helps reduce the power consumption. All enable pins are active low, meaning when the enable pin is low, the device is turned on. For example, to use the EPD, first set EPD enable (pin 12) to low and when done writing to the display set EPD enable to high to reduce the power consumption.
Battery
Batteries have shipping issues in terms of regulations and need special arrangements (which also increases the cost) so we recommend you buy a battery locally or you can keep the USB plugged in. The maximum battery size should be 62 x 35 x 5 mm. While selecting a battery for paperd.ink please note the polarity of the connection. A battery with in-built protection circuit is recommended.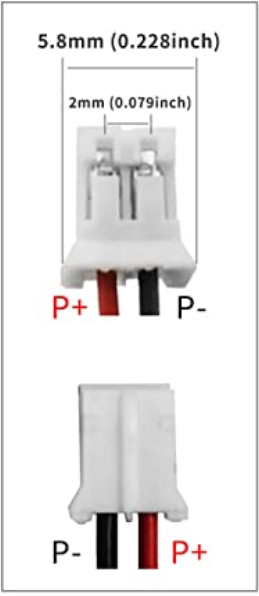 Design files
Dimensions
The PCB is 92.1 x 78.1 mm
The enclosure is 98 x 82 x 16 mm